Surface area
Left Side #1566 s.f.
Right Side #1118 s.f.
Possibilities
are infinite!
There's so much different possibility when it comes to building a new home. We present you different home models and styles, but keep in mind that these are propositions and that dimensions, divisions and extensions can be changed or manipulated to fit your needs. Submit us your requirements and expectations and we will provide you with the counseling and the design of your dream home.

More on new constructions
Suggested layout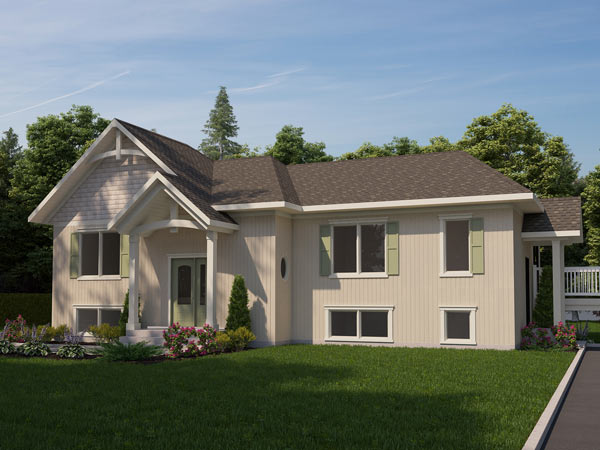 Income houses, Genévrier
Do you wish to own both your own home and earn an additionnal income? A profitable house of remarkable quality. Divided into two parts: a very large 5 ½ and a large 4 ½, this house will make you feel at home in your own environment while providing other advantages. This housing contains a half-basement, good soundproofing and large windows. This home is the solution to your needs.